Corporate Profile
Phoenix Institute for Financial Training, India was established with the aim of brining UK standards of training and replicate the quality and standards of delivery followed at Phoenix Middle East centres.

Established in 2006 Dubai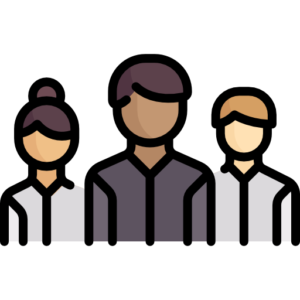 Trained 3000 working with governmental companies and agencies in UAE and Oman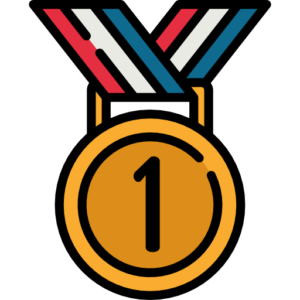 180+ Prize-winners including 10 global & 60 regional prizes

Proven track record in Nurturing Local Nationals

20+ Full time UK trained or qualified subject specialists in our global tutor team Structure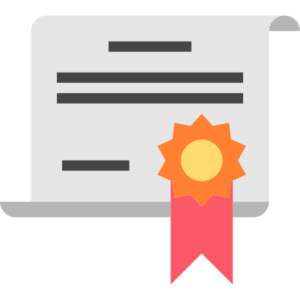 Qualifications offered or approved training partner for ACCA, CMA, CIMA, ICAEW, CFA, DipIFRS, AAT

Delighting clients in UAE, Oman, Saudi Arabia, India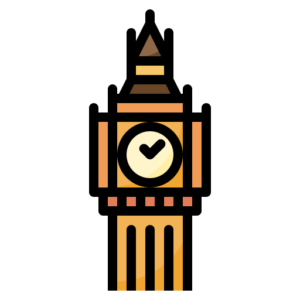 UK training methodology adopting best practices in financial training to deliver UK professional qualifications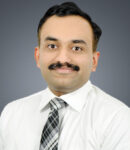 Vignesh Sivakumar
12+ years' experience specializing in the areas of Corporate Finance & Management Reporting & Business Strategy. Vignesh is ICAI, ACCA, CIMA, CMA and ACT qualified. He also completed 3 level of the CFA examinations on first attempt and has a variety of work experience in both Audit and Accounts Management. He is also an experienced marker for professional exams and has trained many prize-winners including those securing global highest scores in the past. Based out of Dubai, besides training students he manages the International Operations (including the Indian operation) of Phoenix and is also the Phoenix Global content specialist for Advanced Financial and Performance Management.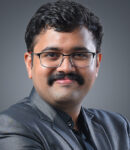 Rohit G Menon
Specialist in the areas of Financial and Corporate Reporting who also leads the delivery of the DipIFRS programme for Phoenix India. He has completed his ACCA and CMA examination and is renowned for his enthusiastic support for students. Rohit has to his credit training students who have subsequently gone to secure the first rank across India in papers he has delivered.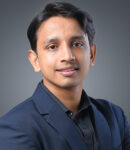 Edison Stanely
Expert in the areas of Audit, Assurance & Tax, Edison comes with a very strong academic background including national level accolades during his student days. His simple, structured approach along with his ability to communicate concepts in a lucid manner has resulted in high success rates and ranks for students trained by him.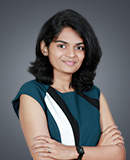 Nandini Balaji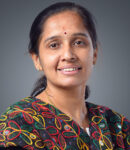 Sheela Prasad
Lawyer with nearly 20 years Academic experience teaching in the areas of Corporate Governance, Law and Ethics for some of the top B-schools in South India at Masters level. Sheela is the only non-accountant professional in the entire Phoenix team and has been part of the Phoenix team since the start of operations in India and has played a pivotal role in its growth.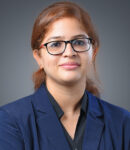 Ann Pius
Ann is ACCA qualified and specializes in Business Strategy & Management Accounting. Her willingness to go the extra mile to support students on both subject specific and other general matters related to the qualification as well as her approachability is appreciated by students.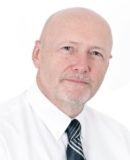 David Thomasson
David has 25+ years' experience training in the UK, Africa, Gulf and India specialising in the areas of Corporate Finance & Strategy. David is a fellow of CIMA and worked in industry for many years before moving into training in the 1990s, where he has also delivered numerous corporate training sessions for large multinationals. David is the founder and Managing Director of Phoenix in UAE. He is also the Chairman of the board of Phoenix operations in India.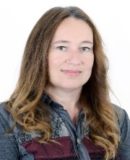 Victoria Hartley
Victoria has 12+ years experience in the areas of Taxation & Corporate Reporting Victoria is ACCA qualified and previously worked in Audit before becoming Financial Controller at Fedex UK. She is one of the co-founders of Phoenix in the UAE and also the Operations Director for Phoenix in the U.A.E.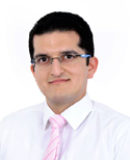 Nikhil Vachani
10+ years' experience in Financial and Corporate Reporting. Nikhil is ACCA qualified and worked for KPMG for four years before moving to Phoenix. Based out of Dubai, he has taken an active role in the grooming and training of prospective tutors and is the driving force behind tutor talent building. He has to his credit many corporate IFRS programmes he has conducted and is the Phoenix Global content specialist for Corporate Reporting.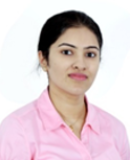 Preethy Joseph
Has 9+ years experience in the areas of Management Accounting & Audit. Preethy is ACCA qualified, studied in the UK and worked for four years in Audit with KPMG before moving to teach for Phoenix. She is a very passionate tutor and the Phoenix Global content specialist for Audit & Assurance.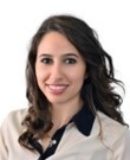 Sarah Kelani
ACCA member specialising in delivery of Financial Reporting and Audit at an advanced level with 5+ years experience. Before joining Phoenix, she worked for 4 years in a Big 4 firm within the audit function. She is now an experienced professional marker and also the Phoenix Global content specialist for Advanced Audit & Assurance.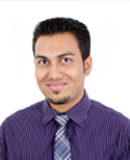 Sanjay Sagar
ACCA qualified tutor with 6+ years experience who specializes in the areas of Management Accounting and Financial Management. He is also a professional marker which insight he is able to share with students to help improve their understanding and chances of passing their exams. Sanjay is the Phoenix Global content specialist for Financial Management and Management Accounting.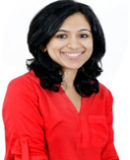 Rona Rachel Ninan
ACCA qualified with 6 years' experience in the delivery of training in the areas of Corporate Law & Business Strategy. Rona is currently based out of Dubai and had starting her teaching career with Phoenix in India before moving to Phoenix Dubai. Besides being well known for her approachability and being a friendly mentor to many student, she is also the Phoenix Global content specialist for Corporate and Business Law.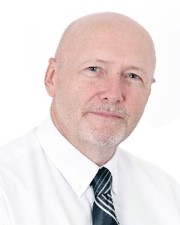 David Thomasson
Phoenix have operated in the Gulf region for over ten years and we are very proud of our achievements. Over this time, we have supported over 3000 individuals to attain qualified professional status on qualifications including ACCA and currently add about 200 more each year. Along the way we have achieved 10+ Global prize-winners and many regional high achievers. We started operating in India some years ago and have now established our own permanent presence in Cochin, with plans to extend our services across India through an online portal as well in addition to face to face classroom training. We see huge potential growth in UK and US qualification based training in India and it is our intention to be at the forefront of this development. We have achieved our success in the Gulf by always putting 'students first' and this is the principle that we bring to our India operations. We look forward to supporting our students through excellent customer service, wonderful teaching and an exam focussed classroom experience which has already resulted in many new PFT Affiliates in India. You have my personal assurance that choosing Phoenix for your Accounting education in India will be a decision that you will never regret. 'Students first' is not just a motto for us – it is the way we run our business.
2005-2006
Established in the U.A.E
2006
Started working with Big 4 firms and other semi-governmental clients in financial talent building
2009
Awarded Platinum status in the U.A.E by the ACCA, the first in the region
2010
Began working with CIMA to deliver the qualification in the region
2010
Started offering courses for the ICAEW qualification and CFAB
2011
Began involvement in the corporate training market in Oman, further expanding reach in the Middle East
2012
Establishment of operations in Cochin, India
2013
Began offering the ACT (Association of Corporate Treasurers) qualification
2013
Launch of the PIPS (Phoenix Intern Partnership Scheme) to enable student internships and placements globally
2018
Established Phoenix Skills and Recruitment, a dedicated venture based out of UAE to support internships and employment opportunities
2018
Launched the GCC Diploma in VAT across the Middle East in partnership with AAT, UK.
2019
Expanded course offerings at Phoenix India to include CMA (USA) and DipIFR
2020
Continue expanding the positive footprint of Phoenix with motto of 'Students first'
2021 and ahead
Launching of our "pftelearning.com" and MYPFT app exclusively for online classes & Platinum approval for Phoenix India.